Animals In Our Hearts Card
Description
Each card is 5 x 7 inches.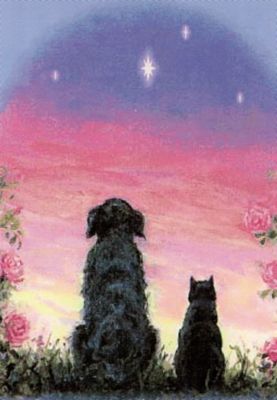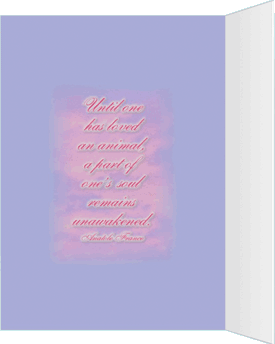 image copyright Teresa Wagner
The image on this card is a print from the original oil painting commissioned for the audio book, Legacies of Love, A Gentle Guide to Healing from the Loss of Your Animal Loved One. It is meant to depict the great light of love we exchange with the animals we love — while they are on earth and after they leave.

Inside the card the right side is blank for your personal message for birthday, friendship, condolence or any message.
The left side includes the quote:
Until one has loved an animal a part of one's soul remains unawakened. ~Anatole France



The card is also suitable for framing.
Recently Viewed Products