Workshops & Events
Legacies of Love™
A Teleclass of gentle healing for those
who have lost their animal loved ones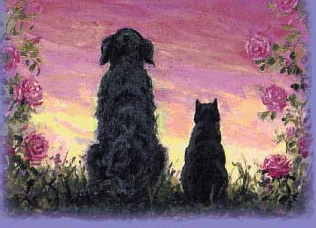 Grief is indifferent to the species lost™
LENGTH

8 Hours

OFFERED
ON-DEMAND
or LIVE?

This is an on-demand teleclass to take anytime, at your convenience.
The MP3 recordings received with this purchase are from a live class which include the questions, comments and interactions of the participants with the instructor.



COST:

$199 includes:
• 8 hours of digital audio recording
• 97 pages of workbook handouts with exercises
• A bonus inclusion of the audio book Legacies of Love (3 hours)


PURCHASE:

To purchase, please Click here.

This is a core required class in the Animal Loss and Grief Support Training and Certification Program. More classes on this subject are also available in the program.



INSTRUCTOR:

Teresa Wagner, M.S.

WHO SHOULD ATTEND:

TESTIMONIALS:

This class is beneficial for those who have lost an animal recently or in years past, and want to feel more peacefulness and closure about their loss, to learn strategies to cope with and heal their grief, and to memorialize the love shared with their animal with others who understand. It is also an opportunity to strengthen a sense of on-going connection with the Spirit of our animal loved ones.



Click here to read comments from participants
CONTENT AND PURPOSE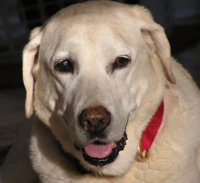 The overall objective of this pet loss workshop is to help heal the heart and use the crisis of loss to grow. The hole it can leave in our emotional hearts and our physical lives can be harsh and devastating. We all need comfort and support to journey through such loss. In this class, participants are gently and lovingly provided with an opportunity to express their grief, understand their grief, explore many strategies to cope with and heal their grief, and to identify and find comfort from the mutual gifts and lessons of the relationship--the legacies that transcend physical death. Though the class encompasses the ideas from the audio book Legacies of Love™(and a free copy is included with this class purchase), there is far more opportunity through discussions, exercises and presentation of material in the class to receive practical and more in depth help for the the healing of one's grief. The class is beneficial for those who have lost an animal recently or in years past, and want to feel more peacefulness and closure about their loss.
In this pet loss workshop of healing, tribute, and celebration of your animals there is an opportunity to:
Honor your animals by sharing their stories, their photos and the story of your love. Share the fullness and truth of your love of animals and your experience of loss in the comforting and presence of others who understand
Feel relief from sorrow and suffering
Embrace the lessons emerging from the loss itself
Learn practical grief recovery skills
Explore the legacies that transcend physical death — the mutual gifts and lessons of the relationship — and ways to integrate them into your way of being. This is perhaps the finest tribute we can make to our animal loved ones.
Specific content of this pet loss workshop includes: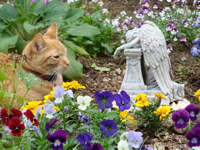 INTRODUCTION Telling our Stories in pictures and words
UNDERSTANDING GRIEF

Why Animal Loss is Different
Pictures of the Heart
Choices to Deny, Cope or Heal
Complicated Grief
Factors Influencing Grief

HEALING GRIEF:

COPING & COMFORT: Taking Supportive Action In Honor of Yourself
Surviving the Present — Self in relation to being in loss
You are just as important as the one who has died.
You do not dishonor another, or another's memory, by honoring yourself.

Self Assessment
Flower Essences for Grief
Feeling and Expressing our Deepest Feelings: Coping
Transforming Feelings: Healing
Sensory Rejuvenation Exercise

LOOKING BACK: Completing the Emotional Relationship with the Truth
Healing the Past — Self in relation to the beloved you have lost
The physical relationship is completed. The spiritual one continues forever.
The emotional relationship must be completed for you to heal and move on.

What is still unfinished or unexpressed for me?
What is the energy of anger, grief, guilt, and gratitude?
What is needed to heal these states?
Loss History Graph
Defining Anger and Guilt; Processing Anger and Guilt

MOVING ON: Transforming Grief into Growth
Choosing Growth for the Future — Self in the world without one who has died
The mutual gifts and lessons learned in a relationship
are what allow us to leave it with meaning.
These are our priceless legacies.

Letting go of roles, not the relationship or the gifts
The Circle of Love: gifts received and gifts given
The Story of Soho: What have I lost? What do I still have? What am I creating?
How do I integrate the legacies of love into my my life, into my way of being?
Grief is indifferent
to the species lost™
| | |
| --- | --- |
| More Workshop Photos | |

Personal Note from Teresa:
When I experienced my first loss of an animal loved one as an adult, it felt like the end of the world. And it was in a way—the end of my world as I knew it with him in it. I loved this cat profoundly, and felt a love from him like no other love I had ever experienced with a human or an animal. And I had never before felt such searing pain as I did when he died. I was shattered by my grief and I didn't have any paradigms or theories to understand it. Even being trained as a therapist, there was very little written or voiced in 1985 about the unique grief of losing beloved animals.
On the contrary, what did exist spoke condescendingly of pet loss as practice for the "real thing of losing a human," treating it very clearly as a not-as-important loss. Reading this, and noticing how others around me saw me as odd for loving and grieving so deeply for an animal, I began to think something must be wrong with me. After a time, however, I got impatient with the prevailing narrow and prejudicial view of the human-animal relationship, and returned to the truth and wisdom of my own soul: that the love between this cat and myself was real, that my grief was real, and that both were as legitimate as human-human love and grief.
After finding my way through the pain of this loss and learning some powerful spiritual lessons in the process, I wanted to offer help to others who also might feel alienated and in pain from the loss of their animals. So I studied with legends Kubler Ross, Stephen Levine, John James of the Grief Recovery Institute and others and integrated this work into the learnings of my own heart about the uniqueness of losing animals who are family members. Beginning in 1987 I offered pet loss support groups and workshops, and later created the Legacies of Love audio book, and free web site sections on pet loss - Comfort & Support in Your Time of Griefand Supporting Others Who Grieve. Since then I've worked with thousands of grievers in bereavement support groups, workshops, in individual counseling and in my animal communication practice. If you have lost an animal loved one, I hope you may find comfort and support from these resources and I invite you to join me for this upcoming teleclass.
To all of you who have ever lost a beloved animal , may your heart be filled and uplifted by the love you created together—which never ends. May you be at peace.
It does not matter from whom we learn about love,
or with whom we exchange love, only that we love.
We need not make narrow, culturally endorsed or
forced choices regarding race, gender or species
about who to love, or how to love.
We must just love.
Read more about Teresa


A FEW COMMENTS FROM PARTICIPANTS

This material will be read over and over again....as needed! The exercises were general enough to be applicable to everyone and to whatever stage of grieving we are at, yet specific enough to allow us to make them personal. The handouts were great, including the outline at the beginning and end of each set - this helped provide a sense of where all the information fits. Various quotes were thoughtfully placed throughout, and they were very appropo for the material. I got a much better sense of how I can help myself reconcile feelings of guilt, and still honor my animal's soul and life. I also got a much deeper understanding of the word and meaning of "legacy". Teresa presented all of this with such love and sincerity. She is in a class all of her own, and is a very special gift to all of us and the animals of this planet. I cannot say enough good about this class. Teresa is very gifted and intelligent, a rare combination. I loved every bit of what she taught, and I am still digesting a lot of it. 8 yrs after losing my cat, I still continue to process and learn. 
~ Alison K, Maryland


I found a level of healing that I don't think I would have gotten to without the class. I appreciated the complete honoring of animals and animal loss as equal to human loss. This provided a framework to go deeply into the exercises and my own grief. I learned about layers underlying the emotional pain that I have felt since the losses. Some I was somewhat aware of, others were just barely conscious. The class brought me clarity about areas that I need to work on for myself. And it gave me a chance to honor these wonderful animals in new ways and see all of the amazing gifts they brought to me. The exercises gave me a new perspective on grief, new ideas and language for looking at the healing that I need to do. I think especially helpful were the exercises on looking at unresolved issues from the past and looking at things my animals gave me that I want to learn to give myself. 
~ Lesley H, Vermont


This class helped me to understand what it is to actually do grief work and not to be passive, stuff it and just wait for the intense pain to subside. I can also see how past grief has hindered me and ways to resolve the grief I've never faced. Hearing the issues others in the class have faced and feelings they have helped me to know that I'm not alone, not weird. Also I've gained hope about the life my past fur family members are still alive in spirit and that I can still get in touch with them if needed and for comfort. I have felt supported and able to express the pain and feelings I've had. I would also love to repeat this class in the futureI've gained tools to handle current and future grief. Things I liked most about the class were expressing myself in the heart paintings, the support of Teresa, the beauty of how others honored their pets, seeing the diversity of the species that were so loved and knowing that love doesn't have a species limit, that love is love, and the feeling of peace that I found even though it's painful to work through the process. Hearing how others connected with lost pets and the hope that I can possibly be sure of a future connection with Ben and other loved pets I've lost. 
~ Linda K, California


One the things of lasting value to me from this class is realizing how much I gave my animals and working through my feelings surrounding my loss. Parts that were most helpful: The Loss History Graph was eye-opening for me. Feelings I was not consciously aware of came up for healing. The questions to ask yourself when you're feeling guilty were helpful to me. It helped me sort out appropriate and inappropriate guilt and helped me to release some of it. The What I'm Creating part of the last exercise helped me to find my voice. The organization of the handouts was helpful and presentation in small doses, so no one part or exercise overwhelmed you. Use of art to express feelings was helpful. The use of personal stories to illustrate concepts was helpful.
~ Evelyn G, North Carolina


Amazing. Embracing. Loving. Enlightening.Never to be forgotten.Teresa Wagner has a gift, which she is generous enough to share with the world. Not only does she convey love through her words, but through her voice and her mannerisms (yes, by phone). I was blessed to have had her come into my life. I know that I have much more work to do, but she put me on a wonderful path. ~ Marlene B


A very supportive space for exploring the pain of the loss and the possibilities of healing. Teresa was wonderful and gave us excellent material to work on. She presents a wonderful balance of the emotional material and the spiritual material which is difficult to find anywhere else. It definitely provided a very supportive structure for me to begin healing around the loss of my beloved dog. It was too much for me to work on emotionally in the 4 weeks (while also having a challenging job) but it definitely gave a material to work on as I complete my process in my own time. The meditations Teresa let were wonderful. It was also wonderful to hear others share their stories. I liked the idea of imagining my dog talking about what gifts she had received from me. ~ Sonia L


It was a beautiful experience to be with each other's grief process and use some of the tools that Teresa offered us, along with the energetic support of the group. In the part on healing the deepest wounds, some of the work in the handout really helped me reveal a few core components of the grief. Having that aha experience was both a release and a relief. I was grateful to participate. I got to honor my own companions who have passed, along with being able to listen to, feel and honor the others in the group and their relationships. The most positive experience of this class was being with Teresa's loving, compassionate presence. ~Julie
Save
Save
Save
Save
Save
Save
Save
Save
Save
Save