Dolphins and Whales Forever
Description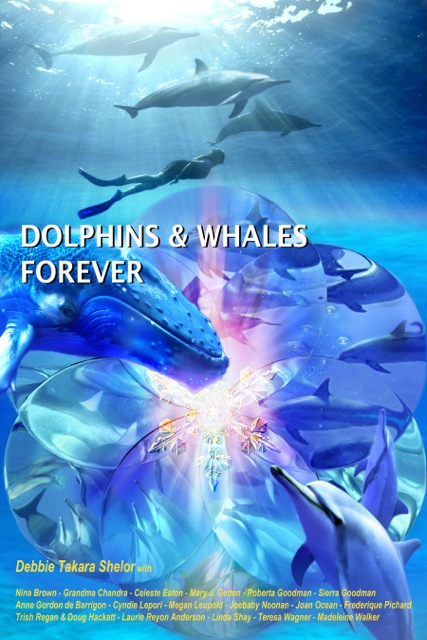 From the back cover:
In this touching and heart-felt book nineteen cetacean ambassadors, visionaries, and communicators share their personal stories of dolphin and whale encounters that changed their lives forever. The unusual connection they each share with cetaceans has become their personal doorway to transformation, higher wisdom, and the ability to facilitate healing within themselves and others. Allow yourself to be transported into the very depths of your soul as you journey along with the storytellers into the mystical realm of higher consciousness with dolphins and whales.

Includes a chapter by Teresa Wagner


From Teresa: Because the whales are my family, my guides and hold a central purpose of my life, I am very pleased to be part of this book.

Each writer was asked to respond to the following questions to formulate their chapters:

How were you first introduced to the dolphins or whales?
How did that encounter or subsequent encounters change your life?
What do you do now that is related to dolphins or whales?
How does what you do with dolphins or whales improve the lives of others?

Though I thoroughly enjoyed writing about each of the questions, the story I am the most eager to share with you is the one of a humpback whale mother I call Mama. I met her and her calf in 2009 in Silver Bank when her four week old calf was severely entangled in fishing gear. Her baby died days after we met and we have stayed in contact since then. The heart of the story is about Mama's journey to overcome what was to her unbearable trauma and grief, both from this loss and those in previous lives. Talking with her at the time of the entanglement and in the ensuing years has been a great privilege. Hers is a remarkable story that reminds us all that there is hope--no matter how devastated and broken our hearts may be--that we can heal. We can grow. Renewal is possible. We can begin again, changed and wiser. And we can and must help each other along the way.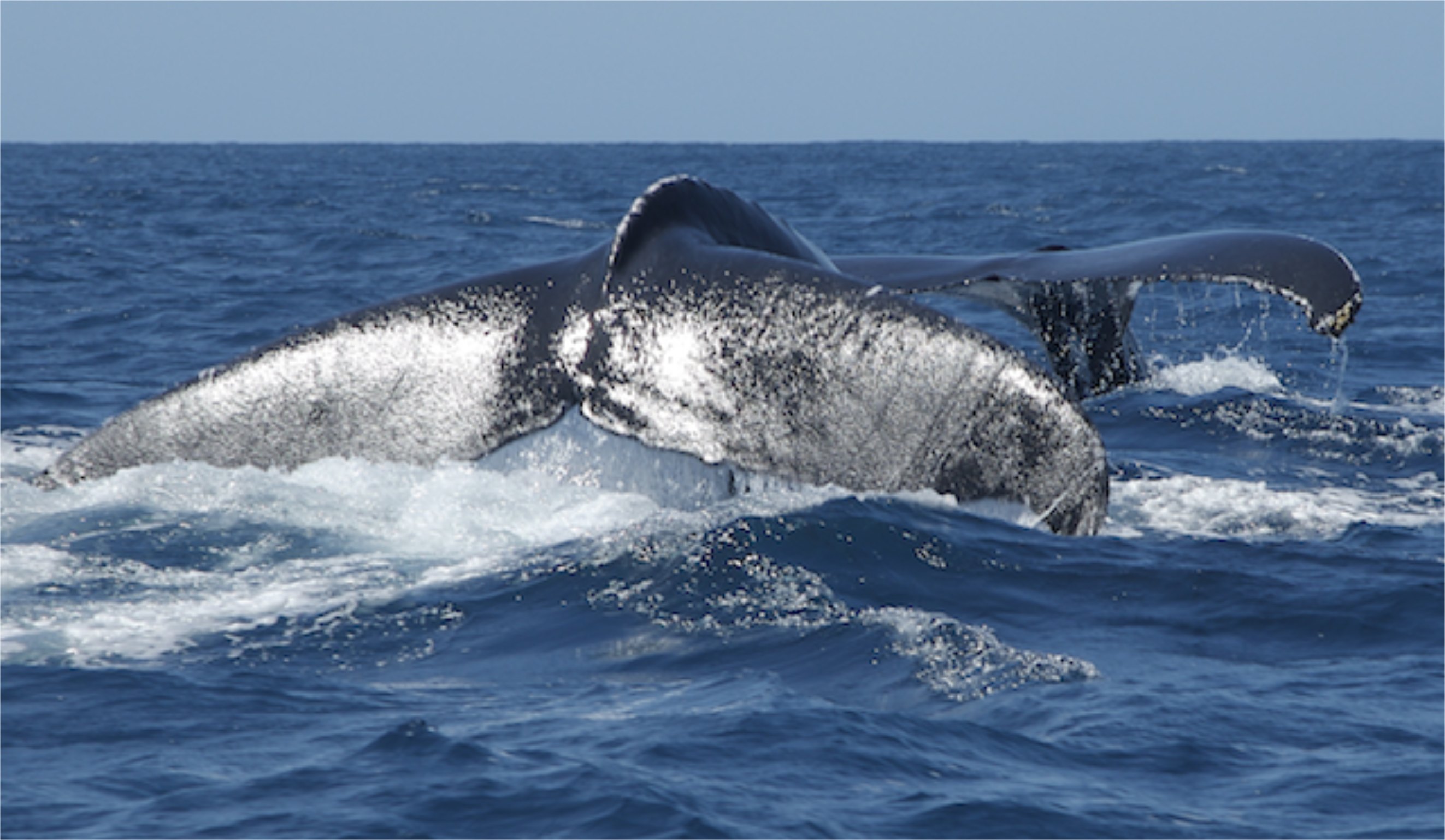 photo from Conscious Breath Adventures photo CD gift, 2009

In all except our bodies, we are the same as our whale brothers and sisters, and our connection is a sacred and powerful one. When our lives intersect and we help one another in ways we are called and able to do, an undeniable grace fills us all.

I hope you will be inspired by Mama's story, the other stories in my chapter, and those of the other 18 contributors. May you be filled with beautiful light as you experience the unique energies of our cetacean soul peers, the whales and dolphins.
With much love and blessings,




Note: Books purchased as gifts include gift wrapping and a personal note of your choice. All books are autographed by Teresa Wagner.



On Demand Teleclasses
MP3 of Audio Book and CDs


Reviews of the chapter:

Truly, this is a moving and profound chapter. This will be a great gift to readers. Had me in tears by page 2. Downright lyrical and poetic at times, in a natural and lovely way.
~ Judith W, Adjunct Professor of Complementary and Integrative Therapies, Drexel University, Philadelphia

I learned a lot - Until I read your chapter I was not aware of all the gifts whales possess. I was aware of the cruel slaughter and grand beauty etc... but not the depth of their souls or their connection to human beings. I felt warm and connected to you from the first sentence. I was especially touched by the baby entangled in fishing line, the brutality, sadness, acceptance and growth of the mama whale, you and ultimately me by having read this story.
~ Enid T, MSW Portland, Oregon

It opened my mind and heart to how much more aware some animals are to why they are here in this lifetime and what they came to work through. . . including the heartfelt story about Mama whale and her baby and how wrong it is for the fishing gear that is dumped in the oceans. It is the story of how Mama grew from this experience, but it has the possibility to change anyone's life who reads this chapter.
~ Judy S, San Jose CA

I learned that love and healing is universal and that change is possible even in situations you think will never change. That growth can come from pain as it did for both you and Mama whale who reopened her heart.
~ Kath Q, Roswell, Georgia

I learned that as magnificent as the whales are, they receive and appreciate love, help and healing from humans. The whale Mama's story was especially heartfelt. She was so brave to allow all her pain to flow, with the eventual outcome of re-discovering compassion and a new found trust of humans. I also learned that a soul is a soul, no matter what form it takes. All are deserving of love and respect. If we are open to it, there is much to learn from each soul. It was interesting, informative, funny, touching and so well written it captivated me from the first sentence.
~ Marti P, Redondo Beach, California

I especially like the message about protection of whales, and how we should all consider how we can help them, and not just view whales as a source of healing and peace for ourselves.
~ Alison K, Reston, Virginia

I found Mama's healing story to be incredibly inspirational and heartbreakingly beautiful. I love how Mama was the central part of the entanglement story. I was especially touched by the part about the injured octopus, awed by Mama's newly awakened compassion.
~ Carol K, Redondo Beach, California

What I found inspiring were the messages and wisdom displayed by the whales, especially Mama whale's transformation and the re-awakening of her emotions. Feelings of love and compassion overwhelmed me.
~ Mickey K, Lancaster, Pennsylvania

I LOVED this chapter. The experiences and stories were genuine, heart-felt, educational, inspiring and deeply moving. There was a nice cohesiveness, flow and clarity to the information presented. It stirred my heart and soul. It inspired me. It made me cry. And, most of all, it made me feel blessed for the presence of whales on our planet and made me wish that I were in the water with them right now!

Gives the reader an opportunity to know whales in a deeper, more expansive way, as fellow beings with whom we share the planet, and not just as a tourist attraction. It shows us the deep level of love and connection that exists (or can exist) between whales and humans, and how healing this connection can be. Brings the reader's attention to the genuine perils faced by whales in the ocean due to fishing lines and traps.

The whole chapter was inspiring to me, but I love that a story about a whale's healing experience was included. We humans read about or hear about these entanglements, but rarely experience them first-hand and can only imagine what the whales involved might be going through. To be able to learn about the experience from the perspective of someone who was present, from the entangled whale himself and from the mother whale, was insightful and deeply touching. Knowing that this experience brought Mama to a place of deeper compassion for other beings in pain is such a beautiful testament to the healing power of genuine love, kindness, concern, courage and compassion toward another in need, regardless of species.

I learned that there is just so much more to this incarnation and to our connection with other beings on the planet (whales, in particular) than we might ever have imagined.
~ Dixie G, North Vancouver, British Columbia

Couldn't put it down! It led me to want to read it all, right now! The mother whales's experience of healing was very touching. Reading this was truly a blessing!
~ Deb G, Harrisburg, Pennsylvania

I instantly connected with and felt total feelings of joy and love, and could feel the energy of the thread of Divine love and how it is so exquisitely communicated in these words. As I kept reading, I felt more connected to the Divine in myself. I was reminded of the significance and joy that opening our hearts plays in our lives, and how animals play such a big part in this process.
~ Diane C, San Jose, California




Disclaimer from Teresa

This book is a collaboration of many wonderful people, each of whom hold their own set of values about the relationship between humans and animals. The inclusion of my chapter in this book does not indicate an alignment of my values with those of every contributing author in the book, nor theirs with mine.

I do not believe in the capturing of animals--forcefully taking them from their families and their natural homes to be held in captivity--for human profit from movie, television or live entertainment, for research or for dolphin assisted "therapy." I am also opposed to the breeding of captive animals for the purpose of creating additional "free product" for corporations, handlers, wranglers or any individual or organization who exploit animals for profit. I have talked with many captive animals and their suffering from living in captivity is horrendous and overwhelming. In my opinion, holding animals in captive compounds for human gain--financial, emotional or spiritual--is unconscionable and morally unjustifiable.
If we truly love animals, we need to meet them in their own natural environments rather than subject them to the cruelty of kidnapping, inbreeding and being forced to do tricks for food as slaves so humans can profit. Holding animals in captivity has nothing to do with love or healing. It is about greed and lack of empathy and compassion for what the captive experience is like for the animals. To understand more see: Animals in Entertainment, Animals in Movies, Which Animal Are You Casting? Blackfish, Death at SeaWorld, Fall From Freedom.
Save
Recently Viewed Products